News
News
CHANDLER, Ariz. -  Baby, it's hot outside, but it's cool at the CCA! Chandler Center for the Arts will open its doors for 24th Annual Free Summer Concert Series, sponsored by Intel.
The five-performance in-person series will start on Friday, July 23 at 7:30 p.m., with Notes from Neptune, and will include concerts throughout the month of August from Kim Weston Jazz Quartet, Sandra Bassett Motown Revue, Marmalade Skies, and legendary local Blues artist Big Pete Pearson.
"This year's Summer Concert Series is our way of welcoming the community back to our space, as well as helping residents transition to in-person performances," says Michelle Mac Lennan, Arts & Culture Manager. "These concerts will be presented on our main stage with limited capacity and socially distanced seating. We will also live stream each performance so people can enjoy the music at home."
All in-person seats are free of charge with general seating on a first-come, first-served basis. Doors open one hour prior to show time. The health and safety of patrons, volunteers and staff is the Center's highest priority. Following CDC guidelines, patrons who are unvaccinated are encouraged to maintain a minimum of six feet from other patrons, as well as wear a well-fitting mask over their nose and mouth, to reduce their risk of contracting or spreading COVID-19.
While enjoying the Friday evening concerts, attendees can cool off with a soda, wine, beer or the evening's drink special. Each summer concert will feature exclusive flash ticket sales for upcoming performances and attendees can explore The Gallery at CCA to view Take a Hike, an exhibition inspired by Arizona's incredible parks, trails and public lands. 
Whether you are attending in-person or want a front-row experience at home, we would love to know you are joining us. RSVP is not required to attend in person or virtually. 
Those who register for the live stream will receive a link to access the one-time performance two hours before show time or they can simply join us at show time at chandlercenter.org/summerseries
Check out the Series lineup below and click on the link to RSVP.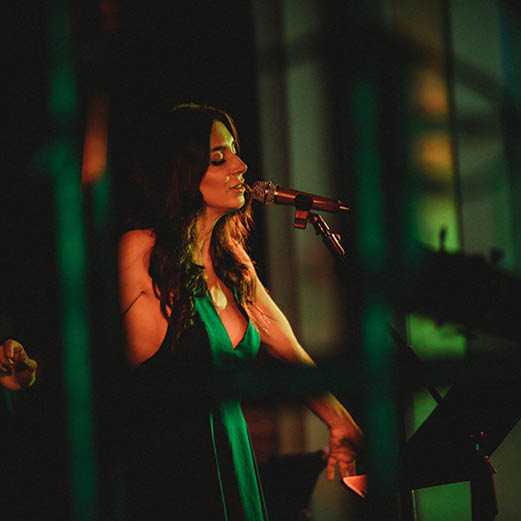 Kim Weston Jazz Quartet
Friday, August 6, 2021 | 7:30 PM
Get a new appreciation for jazz with vocalist, songwriter, and bandleader Kim Weston, who puts a seductive swaying spin on the standards you know and love. This smart and creative quartet takes a playful approach to performing that gets the audience swaying and smiling from the very first note.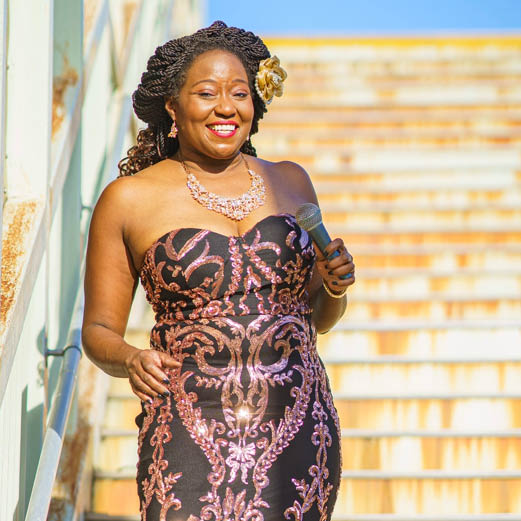 Sandra Bassett Motown Revue
Friday, August 13, 2021 | 7:30 PM
Wear your dancing shoes – you're going to need them! Vocalist Sandra Bassett brings your Motown favorites to life in this high-energy stage show featuring the songs and stories that define a generation.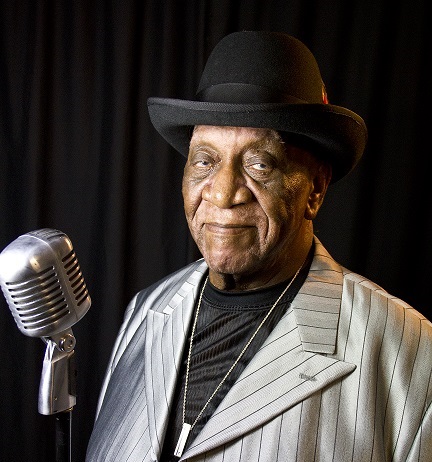 Big Pete Pearson
Friday, August 20, 2021 | 7:30 PM
With just one song, Arizona's "King of the Blues" can turn any room into a dark, smoky club in 1960s Chicago. Big Pete Pearson is a larger-than-life personality with a long, distinguished career of turning the highs and lows of life into music that speaks to the soul.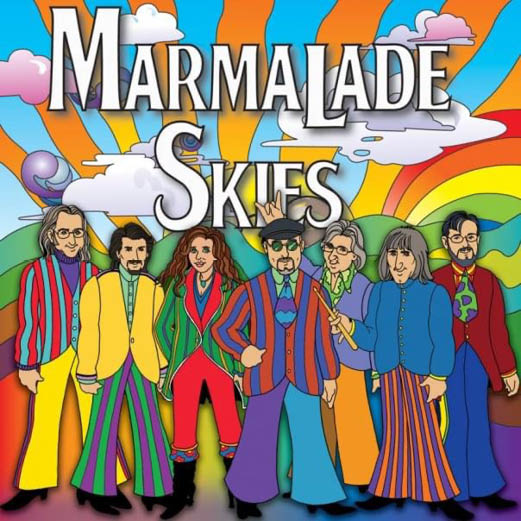 Marmalade Skies
Friday, August 27, 2021 | 7:30 PM
Oh, Darling! All your favorite songs from the Beatles are front and center when this tribute to the Fab Four takes the stage. From "A Hard Day's Night" to "You've Got To Hide Your Love Away," this ensemble celebrates the band's biggest hits and deepest cuts for the ultimate Beatles experience.