Directions & Parking
Directions & Parking
Parking Information
Parking is FREE on-site, with additional free parking in the nearby Downtown area. 
Accessible parking is located at the front of the building

Need help getting to the Chandler Center for the Arts?  Chandler Flex is the city's on-demand, public transportation service offered in southwest Chandler.  That means you'll be able to request a shared ride when you need it, using a mobile app or by calling in.  Book your ride quickly and easily and get picked up in a branded vehicle.  Rides are free during the promotional period, so download the app to book your first ride! Check out chandleraz.gov/flex for everything you need to know about Chandler Flex.

*PLEASE NOTE - Limited accessible parking access 7 am – 7:45 am and 1:45 pm – 2:20 pm Monday through Friday:
During these hours the south front parking lot can only be accessed heading westbound from Chandler Boulevard. North lot accessible parking will not be available.
See map below.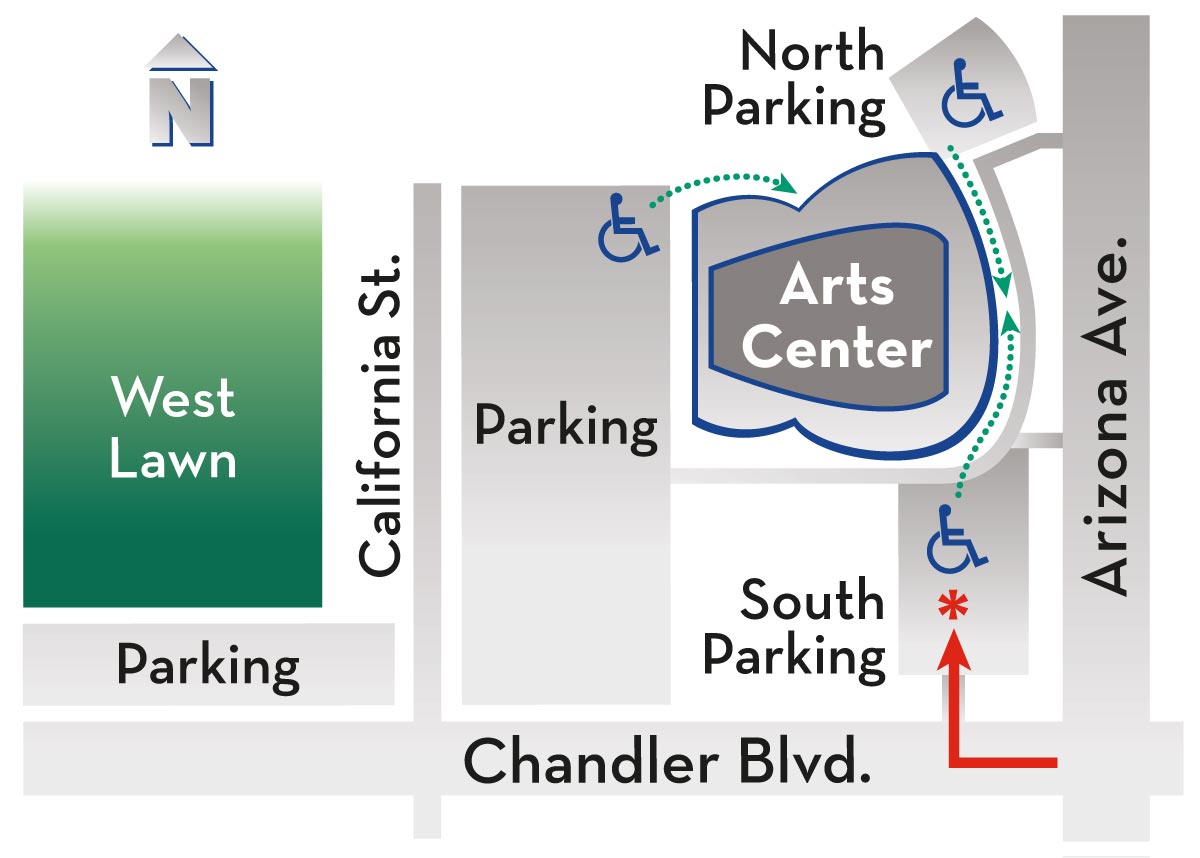 Chandler Center for the Arts
250 N. Arizona Avenue
Chandler, Arizona 85225
info@chandlercenter.org
480.782.2680
Monday - Friday: 10am-5pm
Saturdays: Closed until further notice
One Hour prior to all ticketed events.
Online - Ticketmaster: Open 24 Hours
Dine Out Before A Show!
Plan your afternoon or evening out with lunch or dinner at one of the many restaurants located in Downtown and the surrounding Chandler area.  You can find the restaurants that partner with the Chandler Center for the Arts on the page for our  Restaurant Partners.
And, for more on what to do in Downtown Chandler, go to visitchandler.com