News
News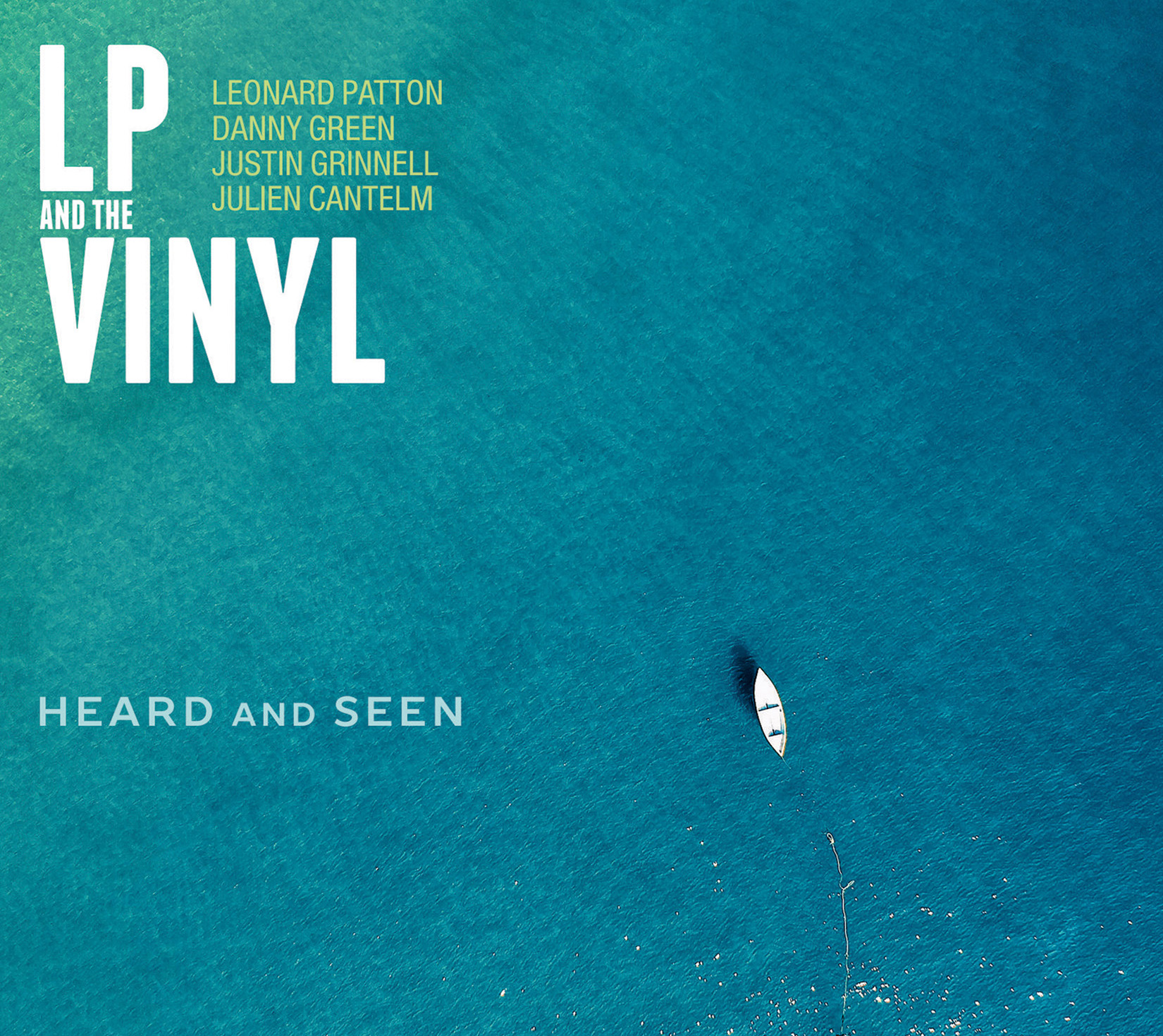 We reached out to LP & the Vinyl to get some additional insight on their sound and inspirations before we co-host a virtual party with them on Facebook on Saturday, April 25, at 4 p.m. to celebrate the release of their new album, Heard & Seen. 
The San Diego-based band recorded the debut album over two days at Tritone Recording, setting out to document a mix of their intricately arranged material, with more spontaneous, on the spot arrangements. The album blends together their unique take on songs they love with their original work. A huge hit with our Summer Concert Series attendees, we are excited to be a part of their album release.
How would you describe your music?
The three main areas we have been drawing from are popular music covers, jazz standards, and our own original songs. Given that we're all jazz musicians first and foremost, everything we play is through the scope of jazz. With the pop covers, we put a lot of work into creating original arrangements in order to put a fresh spin on the music, and with the jazz standards, we like to take a more modern and funky approach. 
Talk about the new album - what is it called? Is there a theme to the music? What do you want listeners to feel when they are hearing the music on the album? What was the process for creating it? 
We're so excited to release our debut album, which is called Heard and Seen. The album covers a wide variety of music including songs by The Beatles, David Bowie, Tears for Fears, and Oasis, as well as jazz standards and two original pieces. We spent two days in Los Angeles recording the album. Some of the songs had been in our repertoire for a while, whereas others came together in the studio. We had so much fun recording the music, and we hope that the joy we felt in creating it spreads out to those who listen to it.
What or who is inspiring your work right now? And, why?
Danny Green: At the moment, I've found myself inspired by the many musicians who have been sharing live broadcasts on social media during this pandemic. Chick Corea and Fred Hersch have both been performing daily broadcasts, as well as many of my colleagues from home and abroad.
Julien Cantelm: I'm always trying to listen to a mixture of artists, most whom remind me the importance of being honest with how you express your musical voice, sounds, and the impact that has on the listener. That usually inspires my creativity and motivations in many aspects of life.
What has surprised you most about music during this global event?
Danny Green: I think musicians have had it particularly hard during this crisis, given that all of everyone's gigs have completely disappeared. I don't think surprised is the word, but more so I'm amazed and inspired by all the various ways musicians have come together to continue creating music and collaborating with one another.
Julien Cantelm: Artists are reaching out remotely and trying to make the most of the situation. It's reinforcing how much music brings everyone together and can transcend tough situations. 
I'm reminded how fragile everything truly is. I'm grateful that we're all still globally connected at least via internet, able to share and inspire through global events like this, as well as give and receive support.
Is there a virtual arts experience that you cannot get enough - a singer, dancer, theatre, museum doing something really cool?
Danny Green: Jacob Collier has been putting out so much incredible work over the past few years. Between his music, videos, tutorials, and social media posts, I find myself constantly inspired.
Julien Cantelm: Not quite yet. I'm always listening to different artists and trying to get into reading or watching something informative.
If you weren't a musician, what other profession would you want to have?
Danny Green: It's hard to imagine anything else that I'd want to do, but I do love movies and TV series, so perhaps something in the film industry.
Julien Cantelm: Not sure... something with the ocean or space? Computers? Astrophysics? Kinesiology? I'm not too sure, movement and creativity would have to be involved though.
Are you listening to any new music right now? We love recommendations.
Danny Green: I go in and out of phases of discovering new music. Currently I've been so busy just keeping up with teaching piano lessons online, and helping my kids with their homeschool that I haven't had time to dig into new music. That being said, here are some of my latest discoveries over the past year or so: John Daversa (especially his Beatles album), Cory Henry, Chris Thile, Tiny Hazard, Julian Lage, Mauno, and Natalie Cressman & Ian Faquini.
And here are some of my favorite artists who are always on my rotation:  Brad Mehldau, Fred Hersch, The Beatles, Paul McCartney, Stevie Wonder, Fiona Apple, Jacob Collier, Becca Stevens, Chick Corea, and Chico Pinheiro.
Julien Cantelm: Petros Klampanis, Gilad Hekselman, Mathew Stevens, Julian Lage, For Now, Mauno, Pedro Martins, Tiny Hazard, Eric Harland(Voyager)... too many
More about LP & the Vinyl
Along with renowned jazz, blues and gospel singer Leonard Patton, the critically acclaimed San Diego-based Danny Green Trio took on the moniker LP and the Vinyl to explore and reimagine the songs of pop greats, jazz standards and their own originals. Songs like David Bowie's "Life on Mars," The Beatles' "Fool on the Hill," and Oasis' "Wonderwall," take on new life with captivating arrangements and free-flowing improvisation, while "Softly,  As In A Morning Sunrise" and "My One And Only Love" receive modern rhythmic updates. Green offers his own "The Lonely Band" - with lyrics by Patton, and "Night Waltz," contributing the newest works to this collection covering nearly 100 years of American popular song. With Patton's infectious charisma, the extraordinary interplay between Green, bassist Justin Grinnell, and drummer Julien Cantelm, and the band's search for new routes through known music, LP and the Vinyl's riveting appeal makes "Heard and Seen" a compelling and fun listen.