News
News
Chandler Center for the Arts announces the addition of concerts and shows to its upcoming season, with a new round of performances going on sale Monday, May 10, 2021, at 10 am. New shows added to the schedule include recent GRAMMY® winner Ledisi, country-superstar Clint Black, and saxophonist Boney James.
Starting Friday, April 23, 2021, Members ($50 level and above) can purchase tickets prior to the general public. The public can visit chandlercenter.org for additional information or call the box office at 480-782-2680. 
Chandler Center for the Arts anticipates adding more shows to its schedule as performers begin to resume their national tours and appearances and will announce new concerts periodically as artists confirm. 
Below is the list of the NEW SHOWS that have been added to the Season, or to see the full 2021/22 Season lineup, take a look at the CCA SEASON ANNOUNCEMENT
LOS CHICOS DEL 512: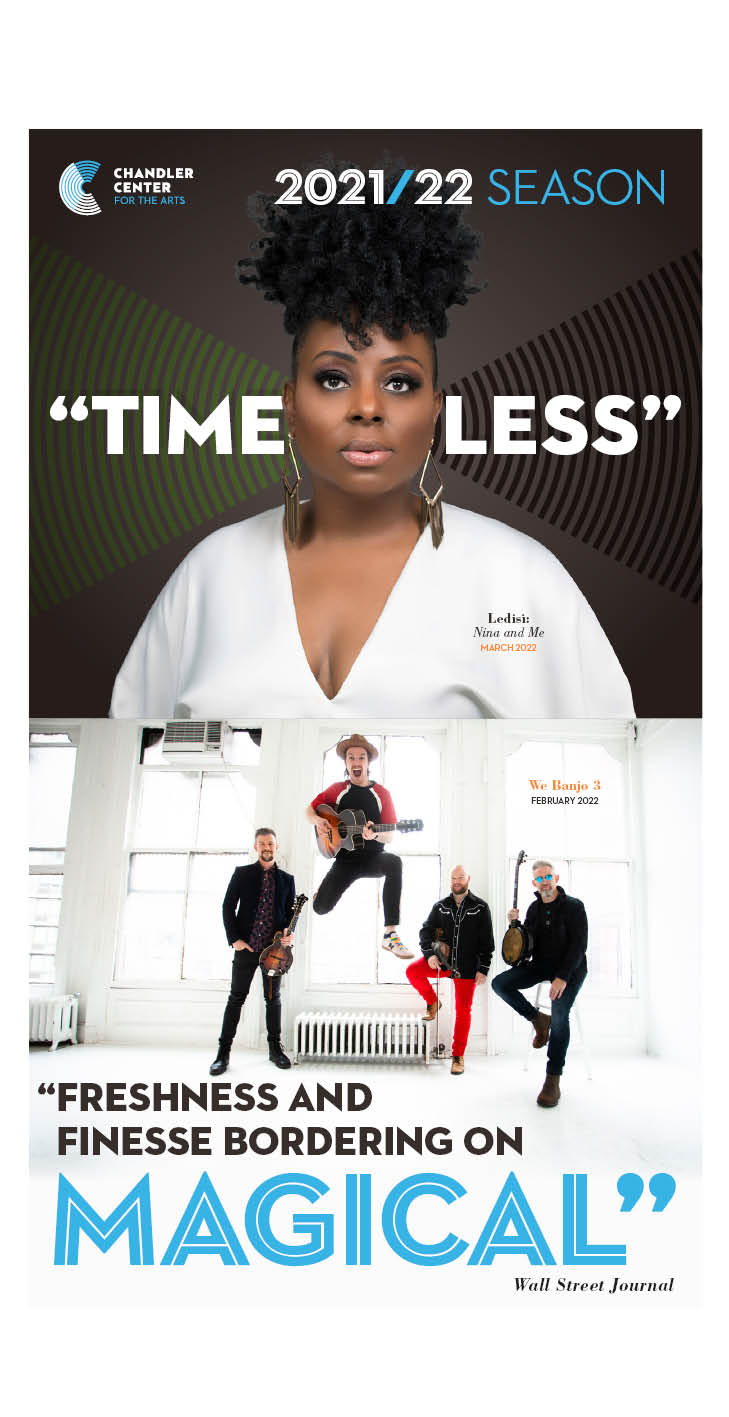 THE SELENA EXPERIENCE
August 14, 2021 | 7:30 pm*
Tickets: $20, $30, $40 Youth $15
MV CALDERA
September 18, 2021 | 7:30 pm*
Tickets: $20, $36; Youth $15
*Indicates a socially distanced show in the CCA's Main theatre
GET THE LED OUT
September 26, 2021 | 7:00 pm
Tickets: $28, $36, $44
CLINT BLACK
October 6, 2021 | 7:00 pm
Tickets: $48, $58, $68, $78
LP & THE VINYL
October 15, 2021 | 7:30 pm
Tickets: $24, $28
BRUCE IN THE USA
October 22, 2021 | 7:30 pm
Tickets: $26, $36, $46
RUN BOY RUN
November 5, 2021 | 7:30 pm
Tickets: $36, $46, $56
BONEY JAMES
November 6, 2021 | 7:30 pm
Tickets: $30, $34, $40, $46, $58
THE BILLY JOEL SONGBOOK
FEATURING ELIO PACE
November 19, 2021 | 7:30 pm
Tickets: $28, $38, $48
SONS OF SERENDIP
December 21, 2021 | 7:00 pm
Tickets: $32, $38, $44
LEDISI: NINA AND ME
March 26, 2022 | 7:30 pm
Tickets: $52, $62, $72, $125