North Special Events & Programs
PUBLIC EVENTS
SEP 15 | North: The Musical Artist Reception  | 5:30 PM   RSVP ON EVENTBRITE
Meet two key members of the NORTH creative team, creator/composer Ashli St. Armant and choreographer Monik Jones, as they discuss the inspiration, stories and music styles used in the creation of this new musical.
OCT 22 | Chandler Public Library presents The Underground and Overground Railroad | 10:00 AM
Using storytelling, historical artifacts, and songs, Dr. Tamika Sanders discusses the ingenuity and resiliency used by those involved in the Underground Railroad to help over 100,000 enslaved people escape to freedom between 1810 and 1850, as well as the Overground Railroad and Green Book Network of the Jim Crow era.
Sponsored by AZ Humanities.
NOV 4 | Opening Night Cast Reception 
Following the show, ticketholders are invited to an opening night reception, held in the Gallery of the CCA. Meet the cast and creative team as we celebrate the Chandler premiere of this new work.
NOV 5 |  North: The Musical Talk Backs
Following both Saturday performances, stay in your seats for a post-show talk back with the cast and creator of NORTH: The Musical.
STUDENT PROGRAMS
SEP 14 - 15 | NORTH MASTER CLASSES
An international performer for over 20 years, choreographer Monik Jones will hold a masterclass for the dance students of Chandler High School.
NOV 2 | YOUTH ARTS COUNCIL
Creator/composer Ashli St. Armant will give a keynote presentation "I Have a Dream" for the teens of CCA's 2022/23 Youth Arts Council, discussing her journey as an artist and her career path from musician to educator to composer.
NOV 3 | CUSD CLASSROOM WORKSHOPS
Students from Chandler Unified School District will meet the cast and creator of NORTH: The Musical for theatre-based workshops.
NOV 4 | THEATRE KIDS PRESENTS
NORTH: THE MUSICAL | 10:00 AM - The Hal Bogle Theatre
Area students will experience a special performance of NORTH, followed by Q & A with the actors and creative team.
RECOMMENDED  BOOK LISTS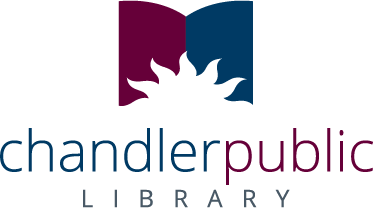 Want to learn more about the Underground Railroad and the struggle for freedom? Chandler Public Library has made the following book lists for Youth/Teens and Adults, with nonfiction and historical fiction books on the topic that are available from the library. The book lists also include selections from writer and composer Ashli St. Armant, books she used while creating NORTH.