News
News
CHANDLER, Ariz. -  Chandler Center for the Art is proud to announce its 26th Annual Free Summer Concert Series, sponsored by Intel. While the sun sizzles outside, the CCA has a cool place where the public can start the weekend with live music and a really good excuse to make memories with friends and family. All of the concerts in this series are on Friday evenings at 7:30 p.m.
The five-performance series starts July 28 with J White and continues in August with the music of Jim Bachmann & The Day Drinkers, Lucius Parr Band, Dorsten, and Kilted Spirit. 
"I love when it is time for the Summer Concert Series," says Michelle Mac Lennan, General Manager. "It is a perfect way to check out the CCA if someone has never been here. Let us provide the air conditioning and entertainment. The concert is free. Parking is free. Great restaurants are nearby in Downtown. I don't think you could find a better way to spend a Friday night." 
CCA patrons can cool off with a soda, wine, beer or the evening's signature drink. Each summer concert will feature exclusive flash ticket sales for upcoming performances and attendees can explore The Gallery at the CCA to take in the latest exhibition. 
Each concert will be presented live on the CCA main stage for a traditional in-person experience. Don't feel like leaving the house? No problem.  All of the concerts in the series will also be live-streamed, to be enjoyed anywhere on any device.
Whether you are attending in-person or want a front-row experience at home, we would love to know you are joining us (it also helps us know how to reach you if there is a change).  A ticket or RSVP is not required to attend in person or virtually. This is a free concert experience with general seating; first come, first served. 
Those who register for the live stream will receive a link to access the one-time performance two hours before show time or they can simply join us at show time at chandlercenter.org/summerseries
Check out the Series lineup below and click on the link to RSVP.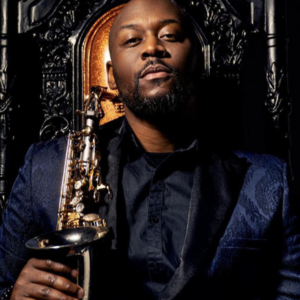 J White
Friday, July 28, 2023 | 7:30 PM
Smooth Jazz 
Saxophonist J. White commands attention with his lush, soulful sounds and dynamic stage presence. The Detroit native and Billboard artist is a songwriter, producer and gifted performer who intertwines the sounds of smooth jazz with a straight-ahead groove. The result is a sensual, harmonic sound that is all his.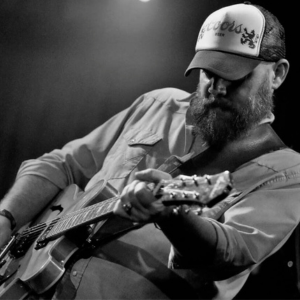 Jim Bachmann & The Day Drinkers
Friday, Aug 4, 2023 | 7:30 PM
Country, American Roots. 
Arizona singer-songwriter Jim Bachmann creates music that is a dose of American roots music, deftly blended with traditional country, honky tonk, and blues. Echoing the Sonoran Desert and the nearby border, he mixes in Mexican influences for a distinct Southwestern sound yet remains true to country music tradition. His mellow, easy voice imparts wise lyrics that hint at an honest living, autobiographical nuance, and a sly sense of humor.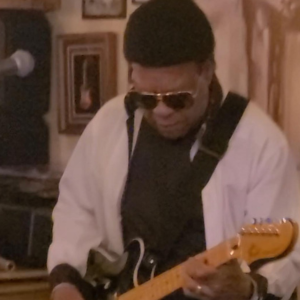 Lucius Parr Band
Friday, August 11, 2023 | 7:30 PM
Chicago Blues.
 
Join Arizona Blues Hall of Fame performer Lucius Parr for an evening of urban electric guitar blues with a touch of R&B. Playing the guitar since the age of 10, Parr, a Vietnam veteran, has opened for legends BB King and Buddy Guy, as well as performed on stage with recent hitmakers Chris Stapleton and Luke Bryan.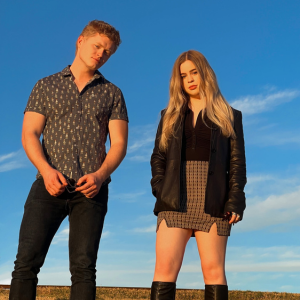 Dorsten
Friday, August 18, 2023 | 7:30 PM
Rock, Indie, Folk. 
This award-winning brother-sister band from Phoenix has got the Valley's alternative music scene buzzing. With a sound that has one foot in indie and one foot in folk, Dorsten delights audiences with their beautiful melodies and creative lyrics. An intricate blend of instrumentation, the duo's music is influenced by Eleni Drake, Adele, Indian Lakes and Norah Jones.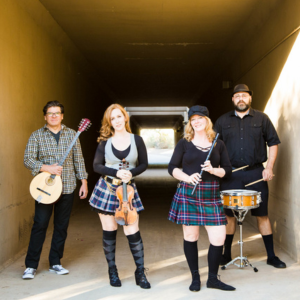 Kilted Spirit
Friday, August 25, 2023 | 7:30 PM
Celtic, Irish Rock. 
Don't miss an evening of lively, rowdy renditions of Irish and Scottish music, as well as classic and modern rock covers from this Valley favorite. Regulars at the Phoenix Highland Games and Desert Botanical Garden, they delight fans with songs from Flogging Molly, Fleetwood Mac, Old Crow Medicine Show, and traditional Celtic tunes.