Theatre Kids/Field Trips
Theatre Kids/Field Trips
The Theatre Kids program offers field trip opportunities for educators and their classes to introduce students to the creativity and diversity of the arts. Students experience performances and lectures/demonstrations presented by professional musicians, dancers or actors. Performances during the season are provided for a range of ages - Pre-K to college.
The Theatre Kids program is all about making the performance experience accessible to everyone. Tickets are priced at just $2 per person, with a minimum purchase of ten tickets.  There are limited scholarships available for Title I schools.
More than 3,000 students and teachers are served by the Theatre Kids program. Performances are held at the Chandler Center for the Arts, located at 250 N. Arizona Avenue, Chandler, AZ 85225.
Funding for this program is provided by the Chandler Cultural Foundation, private donors, corporations and grants.
I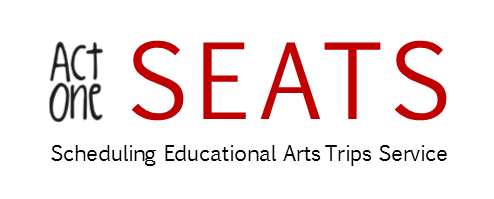 t's easy to reserve seats for your class or homeschool group online; we're proud to partner with Act One SEATS to make access to field trips even easier. 
See what we have to offer this season below. For questions, call 602-559-5725 or email.