News
News
CHANDLER, Ariz. -  Chandler Center for the Art is proud to announce its 25th Annual Free Summer Concert Series, sponsored by Intel. While the sun sizzles outside, the CCA has a cool place where the public can start the weekend with live music and a really good excuse to make memories with friends and family. All of the concerts in this series are on Friday evenings at 7:30 p.m.
The five-performance series starts July 15 with Brea Burns & The Boleros and an evening that promises to be a honky-tonk good time filled with classic country and original songs. July also includes the smooth jazz sounds of Gabriel Bey & Friends. Join the CCA in August and be delighted by the music of Cisco & The Racecars, Smokestack Lightning, and Guitarras Latinas. 
"I love when it is time for the Summer Concert Series," says Michelle Mac Lennan, General Manager. "It is a perfect way to check out the CCA if someone has never been here. Let us provide the air conditioning and entertainment. The concert is free. Parking is free. Great restaurants are nearby in Downtown. I don't think you could find a better way to spend a Friday night." 
CCA patrons can cool off with a soda, wine, beer or the evening's signature drink. Each summer concert will feature exclusive flash ticket sales for upcoming performances and attendees can explore The Gallery at the CCA to take in the latest exhibition. 
Each concert will be presented live on the CCA main stage for a traditional in-person experience. Don't feel like leaving the house? No problem.  All of the concerts in the series will also be live-streamed, to be enjoyed anywhere on any device.
Whether you are attending in-person or want a front-row experience at home, we would love to know you are joining us (it also helps us know how to reach you if there is a change).  A ticket or RSVP is not required to attend in person or virtually. This is a free concert experience with general seating; first come, first served. 
Those who register for the live stream will receive a link to access the one-time performance two hours before show time or they can simply join us at show time at chandlercenter.org/summerseries
For information on our attendance policy as it relates to COVID-19, please visit our Health Information web page. 
Please stay home if you are feeling ill, if you have been in close contact with someone who has tested positive for COVID-19, or if you are waiting for COVID-19 test results.
Check out the Series lineup below and click on the link to RSVP.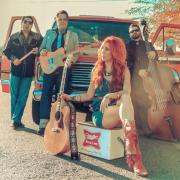 Brea Burns & The Boleros
Friday, July 15, 2022 | 7:30 PM
Brea Burns & The Boleros are a classic honky tonk group out of Phoenix, Arizona.  Brea's well-crafted songs take the listener on a journey through cheating, heartaches, honky tonks, and everything in between.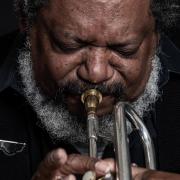 Gabriel Bey & Friends
Friday, July 22, 2022 | 7:30 PM
Playing trumpet since 1960, Gabriel Bey has performed jazz all over the world. Join him and his band for an evening of smooth rhythms and laid-back grooves with music from Miles Davis, Kenny Garett, Roy Hargrove, and even Prince.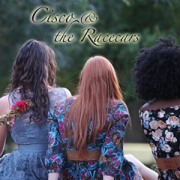 Cisco & The Racecars
Friday, August 5, 2022 | 7:30 PM
Clap your hands and tap your toes to the bluegrass, folk, and Americana of Cisco & the Racecars. Known for their energetic style, diverse arrangements, and a unique blend of old and new, see why they are considered one of the premier bluegrass bands in the Southwest.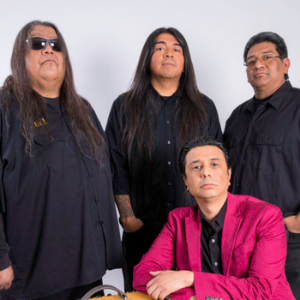 Smokestack Lightning
Friday, August 12, 2022 | 7:30 PM
This powerhouse band from the Gila River community delivers both the gut-wrenching pull of the blues and the restless beat of rock 'n' roll. With heart-thumping tempos setting the stage, expressive strings and vocals tell stories of pain, triumph, loneliness, and joy.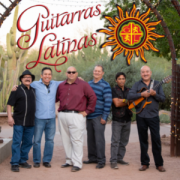 Guitarras Latinas
Friday, August 19, 2022 | 7:30 PM
 Guitarras Latinas will take you on a musical journey through Latin America with beautiful flamenco guitar, spicy castanets, romantic vocals, and dynamic percussion. No need for a passport for this cultural tour.