News
News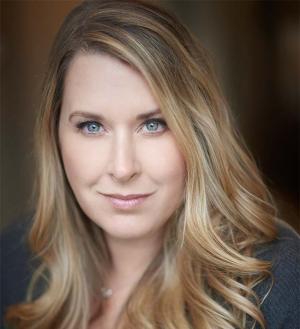 We adore Kristen Drathman, our artist profile this month. We are incredibly fortunate to call this Arizona native and ASU alum our Kids Camp Director, inspiring youth for more than 10 years at the CCA. She has charisma, talent, energy and a voice...wow, what a voice! Kristen entertained our Showtime Series attendees during our 30th anniversary season as part of the ensemble of "Groovin' Through the '60s." Her powerhouse vocals are impressive! 
She trained classically with renowned voice teacher Dr. Judith Cloud and she has been honored to sing all over the world. A few of her performance favorites? The '92 Olympics in Barcelona, Spain, and the Brooklyn Conservatory Summer Opera Festival. Kristen has been a main stay in Phoenix Theatre productions, being recognized with awards for her performances - Swing! (AriZoni Award), I Love You, You're Perfect, Now Change (AriZoni Award), Cole! (AriZoni Award), Disney's Beauty and the Beast (AriZoni Award), I Love A Piano (AriZoni Award) and The 25th Annual Putnam County Spelling Bee. She has also performed with the Phoenix Symphony singing as the female soloist in A Salute to the Tony's with Conductor Lawrence Golan. 
Kristen has been teaching private voice and acting for more than 20 years, with a studio of 50-plus students, ranging in age from seven to 60. She and her daughter, Emme, sat down at the piano to sing a song for all of us, bringing a little bit of sunshine. We hope you enjoy them singing, "What a Wonderful World," written by Bob Thiele and George David Weiss, made famous by the legendary Louis Armstrong.  
How did you decide to become an arts professional?
I majored in Vocal Performance in college because I loved to sing. I ended up graduating with a Music Theater degree. Then it sort of just happened. Wouldn't have traded this career path for anything. I have been the Camp Director at the Chandler Center for the Arts for 11 years. I feel that what we started with these camps is magical and I am so proud of our work.
What is inspiring you right now? And, why?
Many people are inspiring me right now. I'd have to say, health care professionals for sure. I can't imagine what they see every day. Also, my kids. I have a senior this year and the way she has handled all of this craziness is with grace is inspiring. She just signed to play College Volleyball in the fall. She can't have a 'signing day,' prom, graduation, etc. 
What has surprised you the most about music during this global event?
Just how music is so important and necessary for everyone. I love to watch everyone coming together while singing, dancing, etc. 
Is there a virtual arts experience that you cannot get enough of....?
I'd have to say looking at the incredibly funny memes, tik toks, etc with my kids and friends has kept some humor during the day to day difference of what life 'used to be'.
If you weren't in the arts, what profession would you want to have?
I really can't see myself doing anything else. Maybe owning a restaurant? I am just saying that because nothing else is coming to mind! 
Am I listening to any new music right now?
Not really. Probably more sentimental tunes.