North Creative Team & Cast
Our creative team is the backbone of the show, and they each bring an individual mastery that contributes to the heart, and authenticity of this show.
 Ashli St. Armant | Creator/Director
This is a theatrical debut for Ashli St. Armant. Jazz vocalist, composer, musician and musical theater playwright, St. Armant is known for her award-winning work in education and entertainment including her band, Jazzy Ash and Leaping Lizards, and her Audible mystery series, Viva Durant, which includes The New York Times bestselling story, Viva Durant and the Secret of the Silver Buttons. 
​
Alyssa Holmes | Minnie
Alyssa Holmes is a Los Angeles native, and a graduate from Howard University, where she got a BFA in Theatre Arts with an emphasis in Dance. This is her first production post graduation, and is very excited to be a part of this show! 
Ethan Williams | Tham
Ethan Williams is an actor hailing from Dallas Texas. Inspired by Pop and R&B, he is also an established 1st Tenor vocalist. He began his career in the arts during his junior year in high school then went on to attend the American Academy of Dramatic Arts, in Los Angeles California training in musical theater, dialects , sketch comedy, and drama.  With a wide variety of skills when he isn't studying his craft, he swims competitively and practices two forms of martial arts.
Jordan Crawford | Lawrence
Jordan Crawford is a professional dancer/choreographer, singer-songwriter, and actor. In 2022, he graduated from the American Musical and Dramatic Academy with a Bachelor of Fine Arts. Jordan's credits include two Off-Broadway shows, the Super Bowl LVI Halftime Show, television shows, music videos, and many more. 
 
Josh Howerton | Walker
Josh Howerton is a singer/songwriter from Phoenix, AZ now setting his sights on the stage. The dream of acting seemed unrealistic growing up in small town Missouri, but with North: The Musical being his first production, he feels excited to finally be stepping into a creative field he has always wanted to pursue.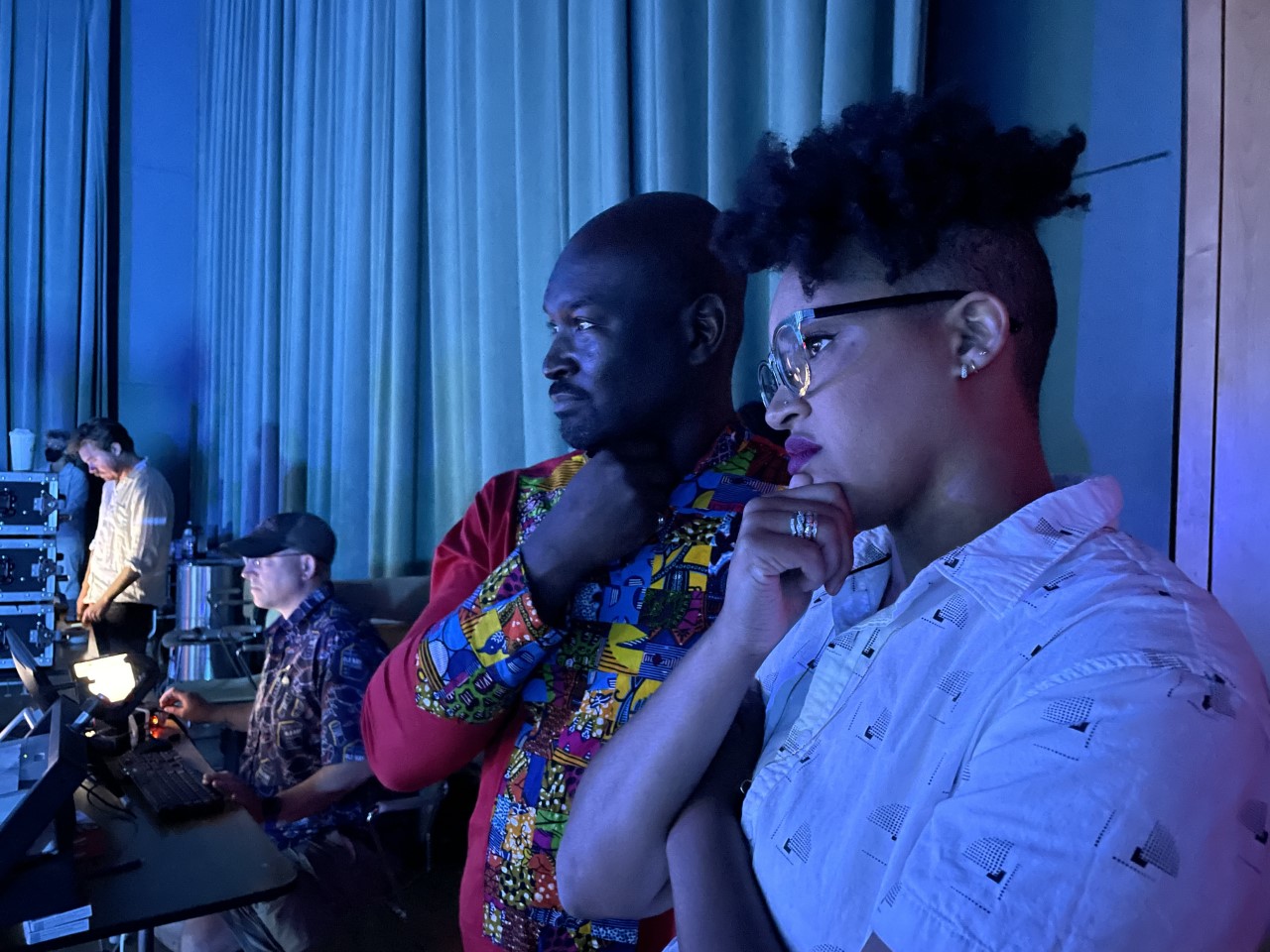 Ashli St. Armant  |  Creator/Director
       Sarah McCarthy  |  Producer
       Isaiah Johnson  |  Creative Producer
       Matthew Ryan Pest  | Assistant Director/Stage Manager/Tour Manager
       Christopher Murillo  |  Scenic Design  
       Jojo Siu  |  Costume Design
       Tim Swiss  |  Lighting Design
       Monik Jones  |  Choreography
       Tristan Dolce  | Sound Engineer
       Chris Schlarb  |  Music Producer
       Alex Sadnik  |  Music Arranger