Chandler Symphony Orchestra
Chandler Symphony Orchestra
The 2021-2022 season marks the 29th anniversary of the Chandler Symphony Orchestra. Since its humble start in 1993 as the San Marcos Symphony, these dedicated, professionally trained musicians have provided the Greater Chandler community with the opportunity to hear great music at no charge.
For more information, visit our website: www.ChandlerSymphony.com
"Music expresses that which cannot be said and on which it is impossible to be silent."
– Victor Hugo
2021-2022 Chandler Symphony Orchestra Schedule
Dr. Vanja Gjumar Nikolovski, Music Director
POPS CONCERT
Sunday, January 30 2022 | 3:00 P.M.
This Pops Concert is a true Rock 'n Roll extravaganza! There will be Beatles, Queen, Abba, Elton John, Beach Boys, Kool and the Gang and Much More! If you love some of the "oldies" you won't want to miss this fun concert. Put it on your calendar today!!
AROUND THE WORLD
Sunday, March 27, 2022 | 3:00 P.M.
Jessica Heidt: Fantasy for Orchestra
Robert Schumann: Piano Concerto, Kalina Mrmevska, soloist
Felix Mendelssohn: Symphony No. 3 "Scottish"
Mikhail Glinka: Overture to Ruslan and Ludmilla
SPRINGTIME RHAPSODY
Sunday, May 1, 2022 | 3:00 P.M.  
Ludwig von Beethoven: Overture to Coriolan
Graham Cohen: Unexpected Affinities, Paradise Winds, soloists
Aram Khachaturian: Masquerade Suite
George Enescu: Romanian Rhapsody No. 1 in A major
All concerts are FREE 
Admission is by donation. No tickets required.
CCA Mainstage

Sunday, January 30, 2022
POPS CONCERT
3:00 p.m.
Sunday, March 27, 2022
AROUND THE WORLD
3:00 p.m.
Sunday, May 1, 2022
SPRINGTIME RHAPSODY
3:00 p.m.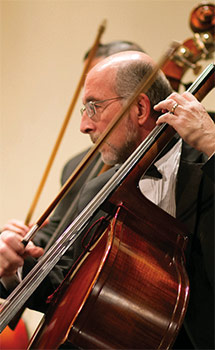 480.899.3447
Chandler Symphony Orchestra
P.O. Box 6475
Chandler, AZ 85246